The Data Center Standards Committee is tasked with developing and maintaining the OIX-2 technical and operational standards for Data Centers. The OIX-2 standards encompass physical, operational, and open access requirements from the street directly into the data center environment, including cross connection policies, Service Level Agreements (SLAs), up-time guarantees, and more.
The goal of the standard is to capture the critical aspects necessary to support the installation of an OIX-1 compliant exchange, although it also signifies sufficient capability for other mission-critical applications and massive scale interconnection.
A second task of the Data Center Standards Committee is to evaluate Data Center requests for certification against the OIX-2 standards.
Committee Members
All of Open-IX Committees are comprised of volunteer representatives from the Global Internet community, who are coming together to create a better, safer, stronger, fairer Internet.
The expected weekly time commitment for task completion is 1-2 hours per week. It is asked that volunteers for this committee commit to a one-year term.
Eli D. Scher, New Continuum, Chair
Josh Snowhorn, CyrusOne, Board Liaison
Danny Allen, Databank
Sagi Brody, Webair
George Cornachini, Individual
Jim Grady, 365 Data Centers
Paul Greshko, Limelight Networks
Matthew Koerner, Critical Project Services
Bobby Meneses, Netflix
---
Eli D. Scher, Chair, Data Center Standards Committee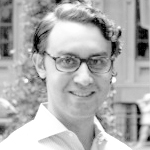 Eli D. Scher is the founder of New Continuum Holdings Corporation, and serves as its  Chairman and CEO. New Continuum operates a carrier neutral, multi tenant data center in  the western Chicago suburbs. Mr. Scher also serves as CEO of United IX a multi-site peering  fabric in the Chicago metropolitan area, and has served on the data center committee of  Open-IX since June 2014. He is an entrepreneur with a broad array of investing and  operating experience. Prior to New Continuum he worked as an analyst at prominent New  York hedge funds where he analyzed corporate securities. Previously, Mr. Scher co-founded  and served as CEO of GSME Capital Partners, a private, early stage investment partnership, and GSME Acquisition Partners I, a publicly traded acquisition vehicle. Additionally, he was Chief Financial Officer and director of MCG Group a Shanghai-based LED-advertising company, and was the co-founder, President and CFO of Fundamental Films. He currently serves as Vice Chairman of Plastec Technologies, a precision process manufacturer, which he acquired through GSME Acquisition Partners I. Mr. Scher received his AB from Princeton University.