The Marketing Committee is tasked with promoting Open-IX Association in the community and working closely with Open-IX certified Data Centers and Internet Exchange Points to drive membership to the certified exchanges.
Secondly, the Marketing Committee is tasked to ensure that Open-IX Association is represented adequately and accurately at the relevant industry events both for speaking engagements and for having a presence to create awareness about Open-IX globally.
Finally, the Marketing Committee will act as a liaison for the Open-IX Board, in management of the PR agency, the Open-IX Association website, and all external messaging, including creation of marketing collateral.
To contact Marketing Committee, please email us at: marketing@open-ix.org
Committee Members
All of Open-IX Committees are comprised of volunteer representatives from the Global Internet community, who are coming together to create a better, safer, stronger, fairer Internet.
The expected weekly time commitment for task completion is one to two (1-2) hours per week.
It is asked that volunteers for this committee commit to a one-year term.
Robert DeVita, fifteenfortyseven Critical Systems Realty, Chair
Vinay Nagpal, DuPont Fabros Technology, Board Liaison
Ben Hedges, LINX
Lauren Lemoi, fifteenfortyseven Critical Systems Realty
Carla Sanderson, NAPAfrica
Mike Segal, Root Data Center
Christian Urricariet, Finisar
Mona Weisberg, Colliers International/DataGryd Data Centers
---
Robert DeVita, Chair, Marketing Committee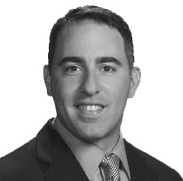 Mr. DeVita is a data center technology leader with over sixteen years of experience in  wholesale and retail data centers, cloud and colocation. Mr. DeVita currently leads the sales  and marketing strategy for fifteenfortyseven Critical Systems Realty (1547). He has an  extensive background in management, direct and indirect sales, and development for data  center technology.
Mr. DeVita has presented at a wide range of top tier industry conferences, with sessions including "Cloud and Mobility" at 7×24 Exchange; "Patriot Act & NSA: Protecting Your Data" at HostingCon; and "Connectivity Challenges & Opportunities in 2014, including Adoption of the Open IX Model in the U.S."; at CRE's Texas Data Center Summit & Peer 2.0 Conference. He has been a panelist at many IMN events as well. Mr. DeVita has authored articles for data center publications including the WHIR and hosts professional data center courses for Data Center Knowledge.
Mr. DeVita served as the President of the Dallas-Fort Worth AFCOM Chapter and currently serves on the Board of Directors for the Metroplex Technology Business Council.