The Open-IX Association Membership Committee is tasked with recruiting members, membership management, and retaining members. Currently, the committee is also researching a plan to create automated membership on-boarding and assist with day-to-day member management and retention.
Committee Members
All of Open-IX Committees are comprised of volunteer representatives from the Global Internet community, who are coming together to create a better, safer, stronger, fairer Internet.
The expected weekly time commitment for task completion is one to two (1-2) hours per week.
It is asked that volunteers for this committee commit to a one-year term.
Joseph Perez, EdgeConneX, Chair
Christian Koch, Megaport, Board Liaison
Eric Olson, Data Center Research
Chris Phillips, Aptient Consulting Group
Wouter Van Renterghem, NL-ix
---
Joseph Perez, Chair, Membership Committee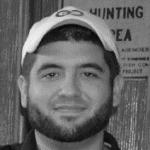 Joseph is currently the Manager of Interconnection Strategy at EdgeConneX, pushing  forward a new Initiative to drive connectivity out to the edge. Prior to EdgeConneX, he was  the first Peering Coordinator for WOW!, a small US based MSO. He was in charge of handling  all peering and caching relationships for the company as well as financial analysis for  Interconnection and DIA. Joseph was the design engineer responsible for the architecture  and deployment of the WOW! Colo-Datacenter network. He spends a lot of his free time  helping out the Internet environment by volunteering time to multiple Internet related organizations.