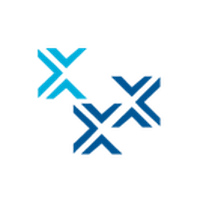 Milan, Italy – 27, November, 2017 – CDLAN S.r.l. is pleased to announce that its 10,000 square feet of data center space in Milan at "Via Caldera, 21" has received DC OIX-2 certification from the Open-IX Association (OIX).
Defining Standards for the Open-IX Association
The Open-IX Association is a 501(c)(6) non-profit industry association formed to promote better standards for data center interconnection and Internet exchanges. Organized and operated by volunteers from the Internet, the Open-IX Association aims to increase the reliability, resiliency and competitiveness of massive-scale interconnection for all. With the help of broad participation of interconnect and data center professionals, the association has successfully developed Internet exchange and data center consensus-based community standards and certified "24"data centers and "11" exchanges since its establishment in 2013. Final certification was received on "date of certification".
David Temkin, Co-Founder of the Open-IX Association, remarks, "The Open-IX Association is pleased to grant OIX-2 certification to "Caldera21" data center facility in Milan, Italy. We are excited to see better standards for data center interconnection and Internet exchanges continuously being adopted within key markets across the globe".
CDLAN S.r.l. is a proud supporter of OIX and supports low-cost interconnections and open peering. The OIX data center certification defines standards for data centers, like Caldera21 in the heart of the historycal campus from which it takes the name, inclusive of an open Internet exchange and interconnection platform.
"CDLANS.r.l." CEO "Corrado Del Po" said, "Being the first data center in Italy getting the OIX-2 certification is a real signal that CDLAN is becoming one of the centerpiece of the IXP-focused ecosystem. We feel honoured to be OIX association supporter and to contribute to enhance reliability of the Italian internet whole "ecosystem" through our full redundant paths interconnections."
CDLAN Invests in a carrier Neutral Data Center in the Heart of the Italian Internet in Milan
CDLAN is an italian service provider running a range of ICT solutions through its brand new data center "Caldera21®" strategically located in West Milan in the business campus currently hosting the major national peering point (MIX).
With more than 200 ISPs and 50 Carriers this is the most fiber-dense area in Italy and Caldera21® is proud to be the first data center in Italy to get OIX-2 certification. A high-power density carrier and cloud neutral facility that has been built to mirror a Tier IV data centre with two redundant meet-me-rooms and 6MW of power available in 10,000 ft sq of gross space.
To date Caldera21® is together with the Italian IX Milan Internet Exchange the only "neutral certified" DC of the campus. The build addresses growing customer demand for both wholesale and "move-in- ready" data center space in Milan.
For more information about CDLAN please email: info@caldera21.com and visit the website:www.caldera21.com.
For more information about the Open-IX Association or OPEN-IX® data center certification, please visit www.open-ix.org.
About CDLAN
CDLAN is a 17 years old Italian Provider based in Milan delivering Telecommunications services and reliable Data Center solutions through its brand new Data Center Caldera21® recently built in the Italian Internet campus. With a long-term experienced management team and a 16 years track record in building data center ecosystem in Italy, CDLAN is now bringing for the first time in the campus high-density colocation services, delivered through a fault-tolerant and Carrier Neutral Data Center.
About Open-IX Association
The Open-IX Association (OIX) is an Internet community effort to improve the landscape of Internet peering and massive-scale interconnection. OIX encourages the development of neutral and distributed Internet exchanges while promoting uniform standards of performance for interconnections backed by the Internet community. The Association aims to promote common and uniform specifications for data transfer and physical connectivity and improve overall Internet performance by developing criteria and methods of measurement to reduce the complexity that restricts massive-scale interconnection in fragmented markets. The OIX Board is comprised of volunteer representatives from the Internet community, including, Matthew Griswold (Chairman), Eli Sher (Vice Chair), David Temkin (Founder), Robert DeVita, Vinay Nagpal and Aaron Hughes. More information about OIX can be found by visiting www.open-ix.org.
---