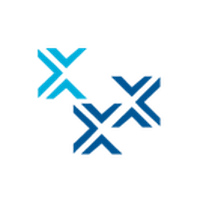 New York, NY – December 4th, 2017 - Open-IX Association, (OIX), a 501(c)(6) non-profit industry association formed to promote better standards for data center interconnection and Internet exchanges, announces that three new members have been elected to serve on the Open-IX Board of Directors. New additions to the Board are Sagi Brody, Corey J. Gallon, and Frank Rey. The three newly-elected members will serve two-year terms beginning January 1, 2018 and running through December 31, 2019. Election results were revealed at Open-IX's Annual General Meeting held Tuesday, November 9 in New York City.
The board members were elected following an open nomination and election process from a candidate pool of Open-IX Association members. They will join existing and continuing Board Members Eli Scher, Matt Griswold, Aaron Hughes and Robert DeVita. Open-IX Association thanks the Board Members David Temkin and Vinay Nagpal, whose terms will expire as of January 1, 2018.
"We are excited to begin 2018 with 3 new board members," states Robert DeVita, Director of the Open-IX Association Board. "We are steadfast in our mission to be the de facto standards body in regard to internet peering and interconnection, not only in the US but Globally. We would like to also thank our outgoing board members, some of them who have been with us since inception. Their insight and hard work has been instrumental in our growth over the last years."
The Open-IX Board is comprised of volunteer representatives from the Internet community, converging to create a better, safer, stronger and fairer Internet. Open-IX aims to increase the reliability, resiliency and competitiveness of massive-scale interconnection for all. The Board of Directors are leading this initiative and promoting the importance of the standards to the industry.
Open-IX, with the help of broad participation of interconnect and data center professionals, has successfully developed Internet Exchange and data center consensus-based community standards and certified over 25 data centers and 11 IXPs since its establishment in 2013.
# # #
About OIX
The Open-IX Association (OIX) is an Internet community effort to improve the landscape of Internet peering and massive-scale interconnection. OIX encourages the development of neutral and distributed Internet exchanges while promoting uniform standards of performance for interconnections backed by the Internet community. The Association aims to promote common and uniform specifications for data transfer and physical connectivity, and improve overall Internet performance by developing criteria and methods of measurement to reduce the complexity that restricts massive-scale interconnection in fragmented markets. More information about OIX can be found by visiting www.open-ix.org.
Media Inquiries:
Open-IX Marketing Committee
marketing@open-ix.org
---