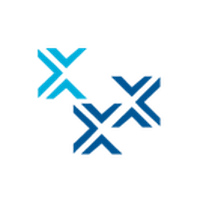 Paris, FRANCE – Wednesday, October 25, 2017 - DATA4 is pleased to announce that its Paris data center CAMPUS has received OIX-2 certification from the Open-IX Association (OIX).
DEFINING STANDARDS
The Open-IX Association is a 501(c)(6) non-profit industry association formed to promote more transparent data center interconnection practices and the proliferation of Internet exchanges. Open-IX seeks to accomplish its mission through the development of standards and the certification of entities which meet those standards. Open-IX is organized and operated by volunteers representing various entities and stakeholders with a common goal of increasing the reliability, resiliency and availability of interconnection. Since its establishment in 2013, OIX has certified 24 data centers and 11 Internet exchange points (IXPs). DATA4 was awarded OIX-2 certification on October 4, 2017.
Eli Scher, Director of OIX, remarks, "The Open-IX Association is pleased to grant OIX-2 certification to the DATA4 campus located on the plateau of Paris-Saclay, France. We are excited to see better standards for data center interconnection and Internet exchanges continuously being adopted within key markets across the globe."
DATA4 is a proud advocate of OIX and supports hyper-connectivity based on huge telecommunications infrastructure, allowing customers to build out their hybrid IT infrastructure requirements easily. The OIX data center certification defines standards for data centers like DATA4's mission-critical designed white space, inclusive of an open Internet exchange and interconnection platform.
DATA4 Vice President of Product & Sales Engineering, Jérôme Totel said, "We are in the interconnection era, and we're delighted to receive the OIX-2 international accreditation from OPEN-IX which validates the design, operations and processes of connectivity for our French data center campus based in Paris-Saclay."
DATA4'S PARIS CAMPUS OF DATA CENTERS, READY FOR HYBRID-IT
DATA4's campus at Paris-Saclay is connected to more than ten different ducts from various carriers and is composed of two fully diverse ducts and two Carrier Rooms (point of presence rooms), each more than 130sqm in size. In addition, each of the nine data centers located on the DATA4 Campus contain two totally independent Meet Me Rooms, allowing customers to build high redundancy architectures.
Indeed, many on premise facilities lack the bandwidth, latency, capacity or agility to answer this demand for connectivity, especially when enterprises want to migrate to Hybrid IT. Because of the vastly increased interdependency between legacy and cloud applications, between server and cloud computing as well as storage resources, the network between all these components (corresponding to the "Digital Hub" platform by DAT4) becomes critical.
For more information about DATA4, please email: contact@data4group.com and visit the website: www.data4group.com. For more information about Hybrid IT and the horizontal network (DATA4 Digital Hub), please click on the link: http://bit.ly/D4DigitalHubEng.
For more information about the Open-IX Association or OPEN-IX® data center certification, please visit www.open-ix.org.
About DATA4
DATA4 is a European specialist in colocation data center solutions. DATA4 currently operates 17 data centers, representing over 31,000sqm of white space and 50MW of power, in Milan, Luxembourg and Paris. The company finances, designs, builds and operates data centers to offer its customers scalable, high-performance and secure data hosting solutions.
In February 2017, DATA4 launched its "Digital Hub", a service platform designed to facilitate the development of hybrid IT (combining private and public Clouds) for its customers. The platform enables companies to connect with Cloud and Internet ecosystems on a global scale.
DATA4's customers include Cloud suppliers, digital service firms and large- and medium-sized companies. DATA4 currently owns 120 hectares and a power reserve of 178MW to enable continued expansion to meet the growing needs of its customers.
About Open-IX Association
The Open-IX Association (OIX) is an Internet community effort to improve the landscape of Internet peering and massive-scale interconnection. OIX encourages the development of neutral and distributed Internet exchanges while promoting uniform standards of performance for interconnections backed by the Internet community.
The Association aims to promote common and uniform specifications for data transfer and physical connectivity and improve overall Internet performance by developing criteria and methods of measurement to reduce the complexity that restricts massive-scale interconnection in fragmented markets.
The OIX Board is comprised of volunteer representatives from the Internet community, including, Matthew Griswold (Chairman), Eli Scher (Vice Chair), David Temkin (Founder), Robert DeVita, Vinay Nagpal and Aaron Hughes. More information about OIX can be found by visiting www.open-ix.org.
Contacts Presse
Presse Informatique et Professionnelle - RP2O
Odile PIN - + 33 (0)6 81 80 35 46 - odilepin@r2po.fr
Presse Générale – Image 7
Anne-Charlotte CREAC'H - +33 1 53 70 94 21 - accreach@image7.fr
DATA4
Loïc BERTIN - VP Marketing - +33 (0)7.29.16.38 - press@data4group.com
---